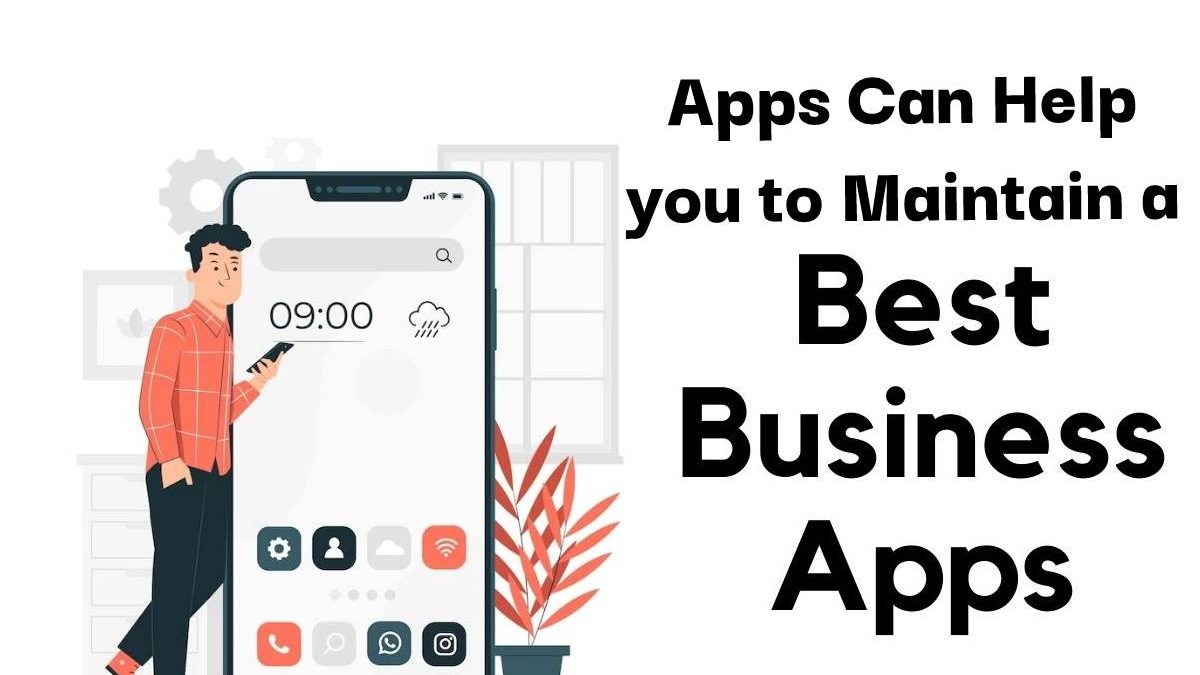 Apps Can Help you to Maintain a Small Business-11 free Apps Can help you to maintain a small business are provided on this list to help small business owners and their staff members keep productive and organized.
To ensure the success of their business, small business owners should have all the resources at their disposal. And every little bit of automation can help with your to-do list's numerous banking, budgeting, accounting, and operational activities.
Apps play a role in this. Several solutions are completely free, even though some of the most popular business apps have pricey monthly fees.
There are countless business applications available, but if you want to keep costs low, you should examine if a free app can complete the task before investing in a paid one. With the appropriate apps, you can simplify your life in various ways, from improving team communication to managing your finances.
Free Apps Can Benefit Your Business
These Apps Can Help you to Maintain a Small Business can significantly value your small business's productivity (many have paid versions with low fees). It implies little risk or harm, and you get the most value for your money.
Try them out to discover why so many firms now depend on them.
1. Make Calls With Skype
Few smartphone applications are as complete and user-friendly as Skype, even though several promise free video calls.
Video meetings can simplify communication for small business owners relying on far-off experts and contractors. With HD video, screen sharing (useful for presentations), and call recording, Skype helps small businesses connect around the globe.
For a nominal monthly charge, you may purchase Skype for Business as part of Microsoft Office 365, and Skype-to-Skype calls made through the software are free.
2. Communicate Easier With Slack
Slack is leading the newest generation of business communication and productivity software.
Instead of overcrowding staff inboxes with every thought and whim or dealing with the aggravation of manually adding email addresses to a critical update, use Slack to send messages to people, groups, or inside more extensive "channels."
Slack allows for video calls and integration with other workflow apps.
Small startups can profit significantly from the accessible version of the app, despite commercial versions being more robust.
3. Take Notes With Evernote
It's possible you've had an epiphany but neglected to record it or made a terrific new contact but forgot to get their information; it happens to the best of us. It is especially true for small business owners with many objectives and duties to achieve each day, leaving little time for little details to remember.
Evernote's free edition is one of the most excellent note-taking apps available for capturing, organizing, and sharing your ideas with your team. With the help of this app, you can manage your to-do lists and sync your notes across many devices.
4. Utilize Mint to manage your finances
Budgeting is crucial to running a small business, but it frequently neglects. Mint is the leading name in budget management, and its software is free and straightforward.
It might be challenging to track your one-time fees, recurring fixed and variable fees, unexpected costs, and everything else. However, failure to do so frequently spells the difference between your company's success and failure.
A solid understanding of your spending will enable you to pay for the odd bonus, such as a team holiday party. In addition, it will help you determine whether you'll require additional funding to keep your business operating and expanding.
5. Create Invoices With Wave
Another free programme, Wave, has extra financial features that you might enjoy and assists business owners with their accounting and budgeting concerns.
With Wave, customers can swiftly convert estimates into approved invoices while allowing personalized and professional invoice creation and sending in any currency.
Wave lets you manage income and expenses, connect countless credit and debit cards, scan total receipts (even while offline), and track bank and credit card transactions.
Is what you see, you can pay a fee to manage payroll while also taking credit card and bank payments.
6. Organize Your Travels With TripIt
Ideally, you'll be able to travel a little while taking care of business. But if you do more than that, you might find it challenging to keep track of all your tickets, confirmation emails, receipts, and schedules.
With the help of the app TripIt, you can plan your trips, sync your calendars, and notify individuals who need to know where you're going.
The Pro edition, which is trial-only, keeps you informed of potential trip refunds and grants you access to travel perks like preferred seat notifications and information on exclusive airport lounges.
7. Simplify Scheduling With When I Work
A communication and staff scheduling tool called When I Work keeps everyone in the loop.
Scheduling hourly workers can take hours each week, and problems might occur when someone needs time off, a shift opens up, or workers claim they've put in more hours than they paid.
Use a digital schedule that anybody can access via the app at any time to hold yourself and your team accountable. If you employ 75 people or fewer, everything is free.
8. Manage Your Time With Toggl
One of the most crucial qualities a small business owner needs to succeed is the ability to manage their time well. With the aid of the time-tracking tool Toggl, business owners may increase productivity, better understand how they spend their time and produce reports that take these new understandings into account.
You can set up "idle detectors" or reminders to prevent forgetfulness from erasing essential data. Timer controls are also available on a variety of devices.
With valuable features like a Pomodoro timer and connections to other workflow and productivity programmes like Basecamp, Asana, Github, and Freshbooks, the Basic plan is suitable for small teams.
9. Ease Banking Problems With Simple
You might be satisfied with your business banking solution, continuously run into unforeseen costs, feel weighed down by obnoxious product choices, and experience laggy mobile sites.
An FDIC-insured checking account with no hidden fees or minimum balances is available through Simple, a reputable banking choice for small businesses.
They even maintain a wide-ranging network of ATMs that are entirely fee-free. In addition, free apps and accounts are available.
10. Scan Documents With Genius Scan
Document scanning still seems like a bygone era of commercial practice. These days, we use our phones for so many things that scanning seems like it should be no different.
Take a picture of the documents you need to transmit (receipts, contracts, employee onboarding forms, etc.) with an app like Genius Scan, and they can export as a JPEG or PDF.
For a nominal cost, you can download the sister programme Genius Sign for iOS, which lets you use your finger to sign or annotate those documents.
11. Use UNUM To Develop A Successful Instagram Strategy
Your social media marketing efforts are no longer complete without an Instagram page, regardless of the kind of business you run. In addition, you'll want to keep your Instagram audience interested as the site grows in popularity. An app like UNUM, which enables you to schedule and visually arrange your content in advance, makes that Simple.
The features of the Essential plan include up to three #hashtags for each post and a total of 18 schedulable "grids", along with 500 monthly uploads.
Conclusion:
Ultimately, any of the products on our top Apps Can Help you to Maintain a Small Business apps list may help you streamline your daily operations. Furthermore, there is no harm in installing, testing out, and deciding whether or not to use these apps, as most of them are free (or at least free with an online software subscription).
We advise reading our guide to the finest free tools to help you expand your business if you're looking for extra resources outside the world of mobile and web-based apps.
Also read: Blockchain Tech Pps For Businesses 
Related posts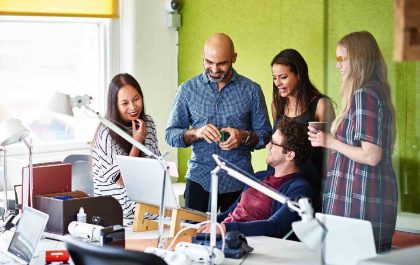 Building a Dream Team: Hiring Tips for Startup Success
Starting a new business is an exhilarating adventure filled with ambition, creativity, and a touch of the unknown. However, the…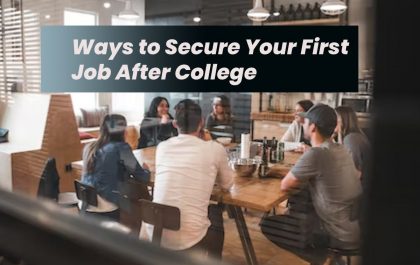 Ways to Secure Your First Job After College – Advices and More
Introduction The ways to secure our first job after college are given below with many more instructions. Lodging on your…