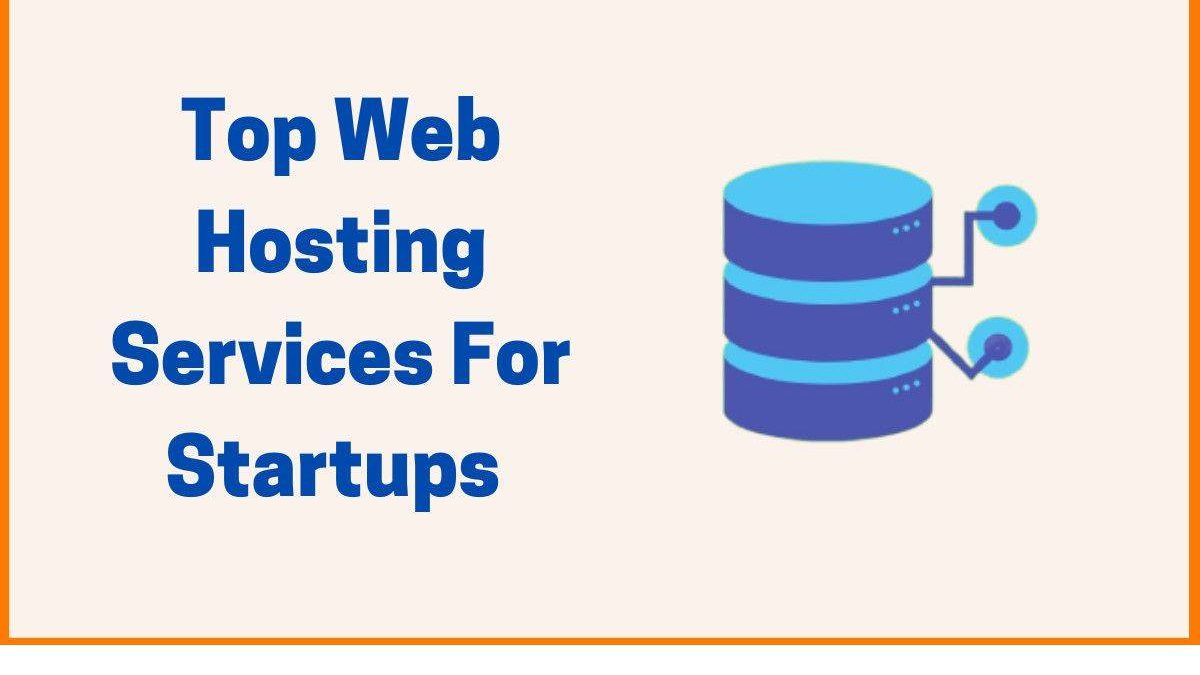 Top 3 Web Hosting Services for your Startup-If you don't know what to look for, choosing the ideal host from among the top 3 web hosting services for your startup is difficult. Entrepreneurs must learn how to cut through the marketing spin to make an informed choice, as many hosting firms promise 99% uptime, knowledgeable and helpful customer care, and best-in-class resources. It's like looking for Mr Right in a crowded mall of wrongs to choose the right hosting services. But, if you choose wisely, a high-quality and trustworthy host will be your part of the lovely "happily-ever-after."
Before continuing, we first need to define web hosting precisely and see why it's so important for your company.
What is Web Hosting & Why Do You Need It?
This analogy should help to make the idea of web hosting more understandable. Think about the brand-new public park that your city is creating. Three crucial components are necessary for the town;
A website's domain name serves as its location and address.
A website requires a web hosting space, land, and a park area.
For a website, it would be website design and development, similar to building a park.
A website's storage space on the internet is what web hosting, technically speaking, offers. Services for web hosting give you the space you need to publish a website and make it live and accessible on the internet constantly.
Are we having trouble separating a domain name from web hosting? Even today, we continue to hear things like, "But I already have the domain name. So why do I need a host?"
We're here to provide yet another illustration to help you understand.
Recall the days of snail mail, when you had to include a recipient's name and address so that a natural person could personally deliver grandma's birthday card. A domain name is equivalent to a person's name. In comparison, your domain name register at the address where a website is a host. Therefore, for a website, instead of using a person's name like Jonny B. Goode at 1234 Marley Lane, M0M 1Y2, a combination of words and numbers are used for a domain name, for example, www.xyz.com, which is then directed (pointed) to the website that is a host on ABC's servers. Similar to how a computer's a hard drive, servers, and steel in place of wood, cement, and steel for web hosting.
As with everything else, there are various types of hosting, each with advantages and disadvantages. Let's break them down so you decide which is best for your website's needs both now and in the future.
Different Types Of Top 3 Web Hosting Services for your Startup
Shared Hosting
The term "shared hosting" will probably be up frequently if you look for a web hosting services. If money is tight, this is particularly true. Due to its many advantages over other types of hosting, shared hosting is the most widely used type of web hosting. However, it is not advisable to join the shared hosting bandwagon before determining if it will be profitable for your company or not. The service provider runs several websites on a single server under shared hosting. You may host an "unlimited number of websites" with most web hosting packages. To host your website, you typically receive a share of the server's resources.
Nowhere, Ideal for beginning users, websites with slight to moderate traffic, and minor to medium-sized companies. As a result of the server's operational expenses being split equitably across many users, it offers a cost-effective solution. Additionally, you are solely in charge of your website, which reduces the need for technical expertise to launch a website on shared hosting. You won't be in the order of handling duties like uptime, security, or maintenance. Depending on your neighbours, you may also compare shared hosting to living in a dorm. I liken it to living in an apartment building.
Whereas it, Ideal for novices, websites with low to moderate traffic, and small and medium-sized organisations.
VPS Web Hosting
VPS ownership is more comparable to condo ownership. While sharing and helping those around you, remember that you must keep everyone together. Because everyone on a VPS will only share the CPU and RAM, sharing reduce. You will have a portion that is solely for your website. The assigned chunk or fraction of server space behaves like a dedicated server but is a component of the physical server. VPS hosting is adaptable and expandable, enabling business owners to pay for their requirements as they change. In general, server speeds are quicker.
VPS hosting, which offers similar control over the hosting environment to dedicated hosting but without the additional cost, is now the link between dedicated hosting and shared hosting.
Perfect for companies needing to customise and control their web server, such as those involved in eCommerce.
Dedicated Hosting
Because all the resources are available to you and you alone, dedicated hosting is like owning a home. The resources, such as the CPU and RAM, are all yours alone. Because you have the entire road to yourself with dedicated hosting, you're unlikely ever to experience a traffic jam. You don't need to worry about the website loading slowly because you own the server space. It offers increased flexibility and customisation in addition to excellent uptime and security, which is essential for big, money-making businesses.
Perfect for substantial revenue-generating websites, busy websites, and e-commerce sites.
Dedicated WordPress Hosting
You are determined to use specialised WordPress web hosting services for your website. It is because of the WordPress CMS platform's requirements, performance demands, and security concerns to consider when optimising this hosting. There are web hosting companies that solely host WordPress websites. We've found that a typical host can provide 90% of your needs. Therefore you don't need a specialised WordPress host.
Businesses that run their websites on WordPress hosting may experience an improvement in the SEO, which improves the ranking on SERPs and boosts sales. In addition, for any WordPress website, this hosting provides security, speed, and unmatched reliability.
Top 3 Web Hosting Services for your Startup
Make your choice after carefully weighing your options and your company's needs. In addition, conduct your study before selecting the web host by reading reviews and finding out how past clients rated that service provider.
We have narrowed down the best three web hosting services to make your life simpler and less confusing. We have used these services numerous times and are highly impressed with their performance. Therefore, we heartily recommend all three of these web hosting services.
HostGator
The Houston-based web hosting company HostGator has become a significant participant in the industry since its founding in 2002. The business has effectively positioned itself as a market leader over the past 16 years, and it now has a solid reputation as a dependable web host. Despite its feature-rich offering, the web host guarantees affordable costs without sacrificing quality. No other provider of web hosting services compares to its array of tools for web admins. The company's strength is its ability to offer high-quality VPS and dedicated server packages with 99.9% uptime guarantees. However, what makes HostGator famous are its shared hosting plans.
Shared Web Hosting
The company provides server packages with Windows or Linux operating systems to help small and medium-sized enterprises expand their online presence. When you choose the 3-year plan, the Hatchling plan's starting monthly price drops to $3.95 from $10.95. In addition, the subscription provides unlimited email accounts, database space, and bandwidth. A CMS or an e-commerce platform are third-party applications supported by the plan in addition to those above. The Hatchling plan's extension, the Baby plan ($11.95/month), differs from that in that it offers limitless domains.
VPS Hosting
Additionally, they provide Linux-based VPS hosting beginning at $19.95 per month. The web package server has the following features: an unlimited number of domains, databases, subdomains, private nameservers, email accounts, and FTP access.
Free website layouts and a vital script installation are available round-the-clock telephone, online chat, and email assistance
Enhanced environmental control by enabling application installation or custom scripting
a weekly off-site backup to protect your data
Their VPS site hosting services are a disguised godsend because they provide total customisation without raising costs. They offer top-notch web solutions that are a good fit for every business need.
SiteGround
SiteGround started as one of the top innovators in the web hosting industry thanks to its extensive selection of features. In addition, the business offers a wide range of services, including premium customer assistance and custom software solutions.
The company, one of the newest players in the hosting market, has acquired more than 800,000 domain names since its founding in 2004.
Amazingly, the corporation promises an uptime of 99.99%.
The company, surprisingly, does not provide any monthly packages. The alternative is a free trial that lasts for a month. After that, you can renew it for one, two, or three years after the test.
Knownhost
With Knownhost, we individually host our websites and a few chosen client websites. Through their several data centres, they are renowned for providing top-notch web hosting services. The company advertises two hosting plan types: managed VPS and managed dedicated for Linux-based operating systems only. They work hard to give their customers the best possible service and 24-hour support. As a result, they frequently have saved our butts.
When you purchase a KnownHost package, you will benefit from first-rate customer service, free backups, unrivalled security, and automatic upgrades to keep your website operating.
 Web hosting services provide the following advantages:
30-Day money-back promise
a 996% uptime promise
Simple scaling without affecting the services
SSD-only storage to boost performance
complete command of the servers and lightning-fast customer service
cutting-edge technologies
Custom RAID for maximum performance and redundancy
Free backup and recovery from disaster
Conclusion:
Customers who purchase dedicated hosting can boost RAM up to 192 GB and bandwidth up to 12000 GB. The 64 GB RAM plan costs between $159 and $179 per month, the 96 GB RAM plan is $249 per month, and the 192 GB plan is $339 per month.
In summary, Top 3 Web Hosting Services for your Startup Known Host offers customise web hosting services for high-end clients wishing to upgrade from shared hosting to more dependable and robust.
Related posts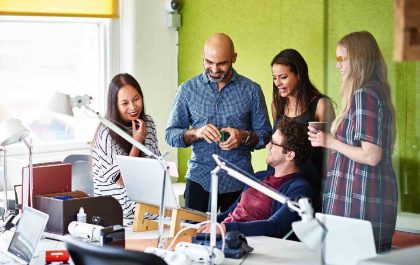 Building a Dream Team: Hiring Tips for Startup Success
Starting a new business is an exhilarating adventure filled with ambition, creativity, and a touch of the unknown. However, the…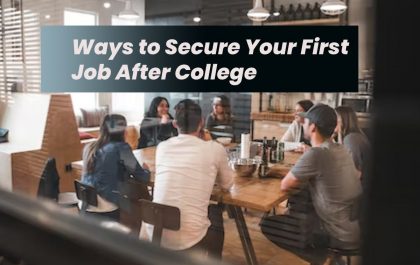 Ways to Secure Your First Job After College – Advices and More
Introduction The ways to secure our first job after college are given below with many more instructions. Lodging on your…